Melbourne's first permanent Thread Together Clothing Hub has officially launched at Northern Community CareWorks.
Northern Community CareWorks seeks to be a place of welcome and support for people in the Darebin region. We provide programs and services that encourage and enable people to meaningfully connect with others in the local area, providing support and assistance to those experiencing disadvantage in the community.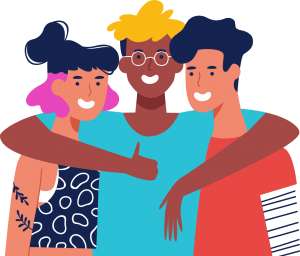 All CareWorks programs & services are designed to encourage social connection, growing links within and across our community. We offer ongoing and short-term programs and services. 
Some of our regular programs included Community Meals, weekly bingo and movies, a sewing workshop, and work experience and volunteer opportunities.  Stay tuned for upcoming activities for 2023.
Thread Together Clothing Hub
Northern Community CareWorks is proud to announce a new partnership with Thread Together and has launched Melbourne's first permanent Clothing Hub. This flagship hub will support those in crisis and acute need with clothing. Visit our Clothing Hub page to find out more.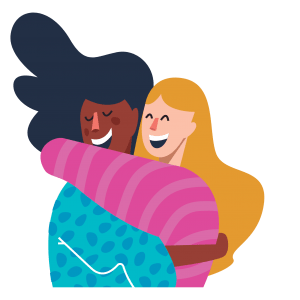 With the help of our amazing donors, volunteers, team and supporters, together we have achieved:
Households received food relief to 2022
Community Support Partners
Clients referred to the Clothing Hub
Clothing Hub items given away
Since its launch in 2004, CareWorks has supported thousands of people through employment training, fostering community connections, providing pastoral care and delivering a range of social, health and wellbeing activities and events. 
We believe that every person can be an active participant in the community, and our goal is to create a supportive environment where this can occur.
CareWorks has a home in a wonderful building at 81 High Street, Preston, owned by Northern Community Church of Christ. Our unique venue has a range of fantastic spaces for hire, including meeting rooms, a commercial kitchen, and large gathering spaces.
Northern Community Church of Christ is a community of people learning to do life well by learning to live the way Jesus calls us to.  
If you're taking public transport, take the Mernda Line train to Bell Station. We're about a 20-minute walk from there. Alternatively, we're a short five-minute stroll from the number 86 tram (stop 42), cnr Dundas & Plenty Rd and Miller & High St. The number 11 tram on St Georges Road (stops 35 & 35) is about a 15-minute walk away. If buses are your preference, the 552 and 553 routes stop close by on High Street.
If you prefer to drive, we're near Bell Street & Plenty Road in Preston. Park onsite via Oakover Rd, or on-street on High Street, Oakover Road, or Warrs Avenue.
Preston and surrounding suburbs are bike-friendly, and there are plenty of bicycle parking spots out the front of 81 High Street.
Northern Community CareWorks
81 High Street, Preston VIC 3072
Phone 03 9937 2144

Northern Community CareWorks acknowledges the Wurundjeri people as the traditional custodians of this land, and pays respect to their elders past and present.