CareWorks is an access point for emergency food relief. Subject to availability, we provide a pantry-type service, where volunteers discuss with you choices about what would be most useful to your household from the items available.
Volunteers serve each person individually by appointment.
To access the food relief program, contact the CareWorks office on 9937 2144 to discuss your needs and what emergency food relief we have available. Please call for an appointment as we cannot accept walk in requests for assistance at this time.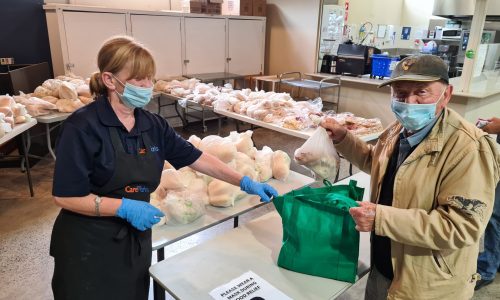 If you need a safe place to shower or wash your clothes, we can help. We also have support available for pets, if required. Learn more.
Looking for sustainable, upcycled bags for your business? We can help! Our skilled sewers can also support projects on commission, including costume-making, masks and more. Check out our options.
Northern Community CareWorks | 81 High Street, Preston VIC 3072
Phone 03 9937 2144